It's been a hot, dry summer in YVR this year. If you're anything like us, you've been sweating up a storm living in a teeny tiny insulating condo, with no air conditioning, and no airflow! We feel your pain and we offer you our Summer solution: the fro-nana. With a crisp chocolatey coating that melts in your mouth and cool creamy inside, this fro-nana beats any store bought ice cream bar! Show them off at your next summer dinner party or enjoy one in the sun while trying to catch a breeze on your patio- that's where you'll find us.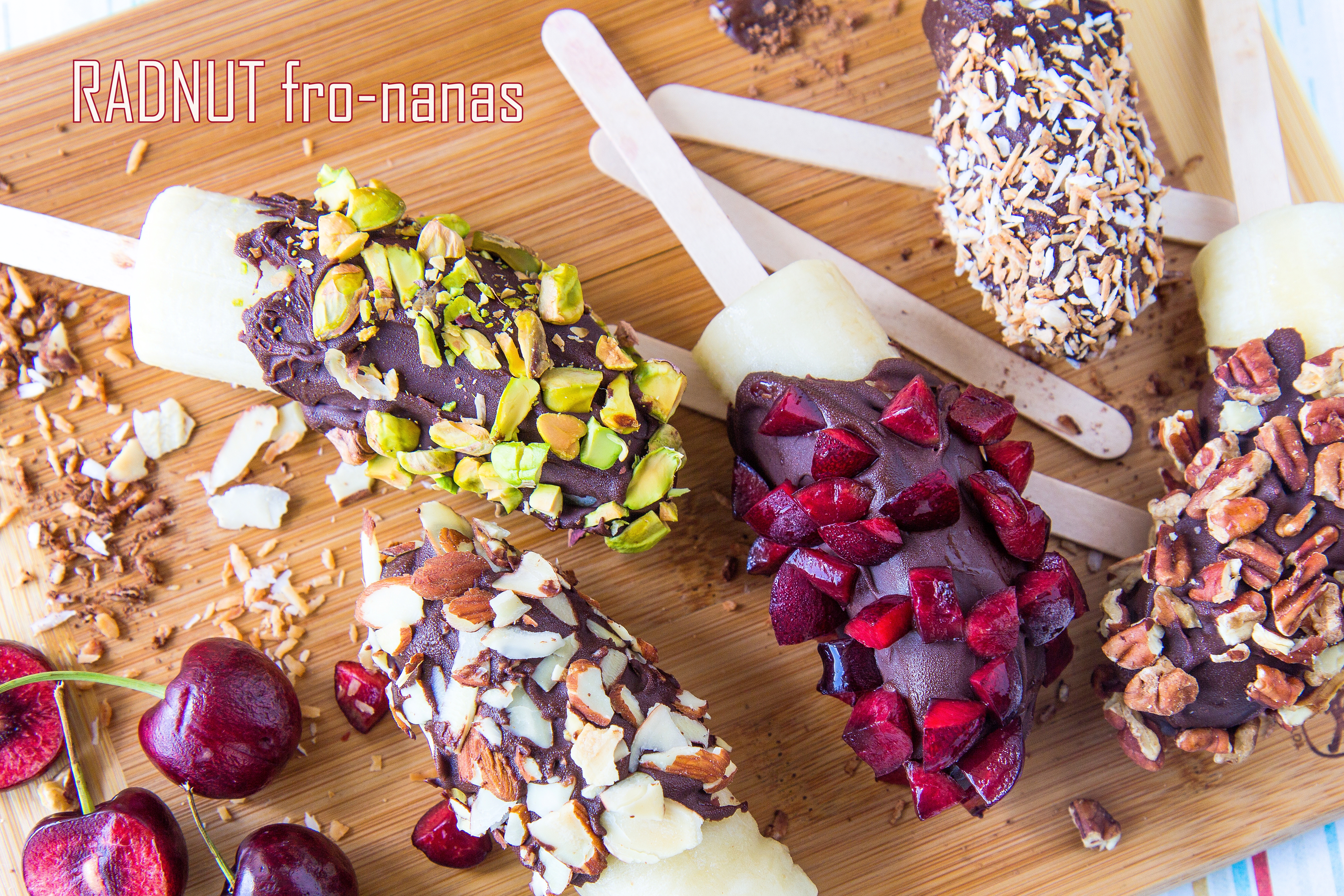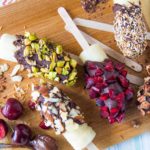 Servings

Prep Time

8

Servings

35

Minutes
Servings

Prep Time

8

Servings

35

Minutes
Servings

Prep Time

8

Servings

35

Minutes

Servings

Prep Time

8

Servings

35

Minutes
8

popsicle sticks

4

bananas

1 1/3

cup

dark chocolate chips
Toppings (Select 2-3 based on preference)
1

cup

chopped nuts

(e.g. almonds, pistachios, pecans, walnuts)

1/3

cup

cocoa

1/2

cup

unsweetened coconut

3/4

cup

cherries

(chopped into small pieces)
Peel bananas, chop in half, insert Popsicle stick in base, and place in container

Chop nuts and cherries (if selected). Toast nuts and coconut (if selected) in oven at 380 degrees F until lightly golden or fragrant (approximately 4-6 minutes)

Melt chocolate chips in small glass bowl in microwave, warming with 10-20 second intervals and stirring in between to prevent chocolate from burning

Remove 1 banana from freezer. Coat with light layer of melted chocolate using a spoon, then roll in nuts, cherries or sprinkle with cocoa and roll in coconut

Return topped banana to freezer and continue with next banana. Fro-nanas can be stored in freezer in a sealed container
Note: if chocolate in bowl hardens, re-melt using 10 second intervals in microwave, as needed.