Opa Artur was a truly happy man who cared for only 2 things, family and food. Accompanied by his warm smile and unique laugh, bean salad was always a staple at family dinners. I can't say this version tastes exactly like his, but it is a flavorful, quick, fiber packed option for part of a lunch or a side to a meal.
Note: the proportions of ingredients in the dressing are flexible based on taste preferences. Alter these amounts as you wish, taste the dressing before use, and trust that your tongue will tell you what you need!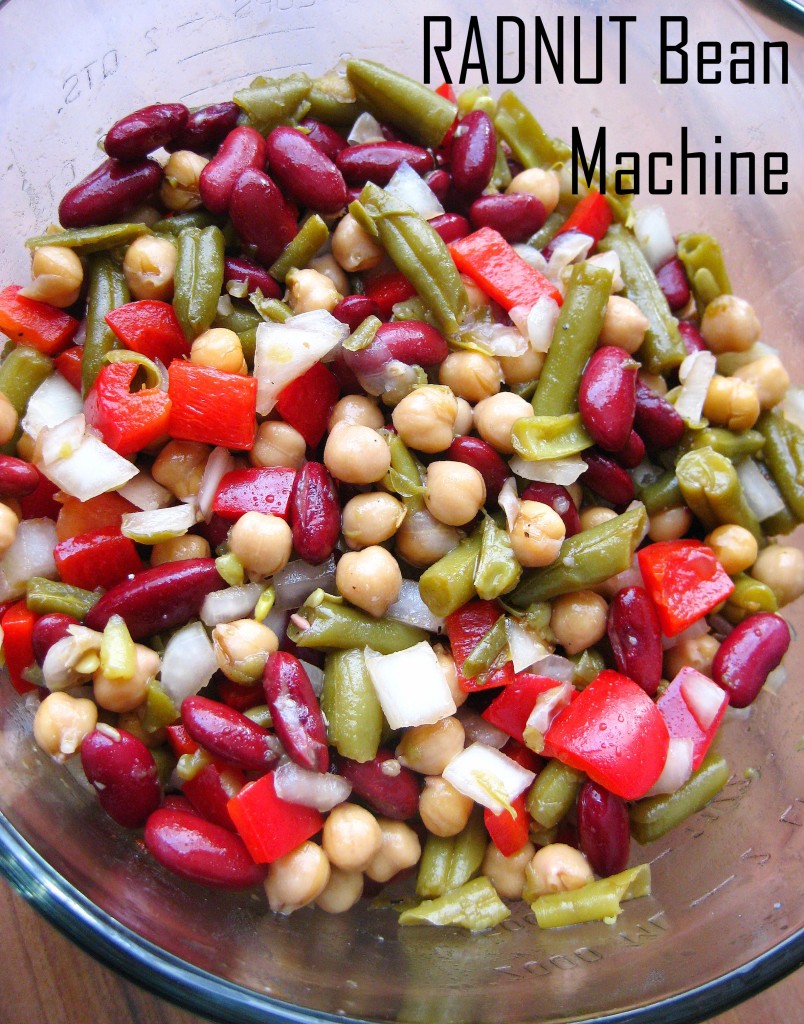 2

can

cut green beans

(398ml can)

1

can

kidney beans

(540ml can)

1

can

garbanzo beans

(540ml can)

1

small red or sweet onion

1

red pepper

1

yellow pepper
3

tbsp

olive oil

1/2

cup

balsamic or apple cider vinegar

2

tbsp

honey or brown sugar
Dice onion and peppers and place in a bowl

Open canned green beans, drain fluid and add to bowl

Open canned kidney and garbanzo beans, rinse under cold water in strainer

Drain all water from beans and add to bowl with peppers and onion

In a small bowl, whisk together olive oil, balsamic vinegar and honey *Adjust proportions and quantities of these ingredients based on taste preferences

Pour dressing over beans, gently mix and serve. Refrigerate leftovers.