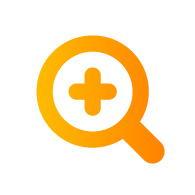 In a one on one consultation, Robin will work with you to develop individualized, practical strategies that will support your journey towards health.  She specializes in 3 main areas:
Weight management, healthy eating, and HAES
If you are sick of fad diets, tired of restricting food, done with battling the scale, and exhausted from ignoring your body, work with Robin to learn how to listen to your body, nourish it, and be

h

ealthy

a

t

e

very

s

ize
Diabetes
Learning how to manage your blood sugar is a confusing and frustrating process. Robin has years of experience supporting patients with diabetes and even has a family history of diabetes. Her life-long interest with learning how to manage this chronic disease has led her to develop simple, practical strategies that help patients take control of their diabetes and decrease their risks of future health complications
Digestive health
Stop suffering from digestive distress and work with Robin to find strategies and foods that help free your body from gas, bloating, reflux, abdominal discomfort, and dis-regulated bowels
We start with an initial 60 minute consultation in person, via Skype or by telephone. This is an opportunity for us to get to know one another, understand your health history, investigate your individual needs, explore your health goals, and begin to work together to develop a realistic plan to get you where you want to be. Let's get started!